The brain box
The brainstrust brain box – the 'must have' support toolkit for people with a new brain tumour diagnosis and their carers.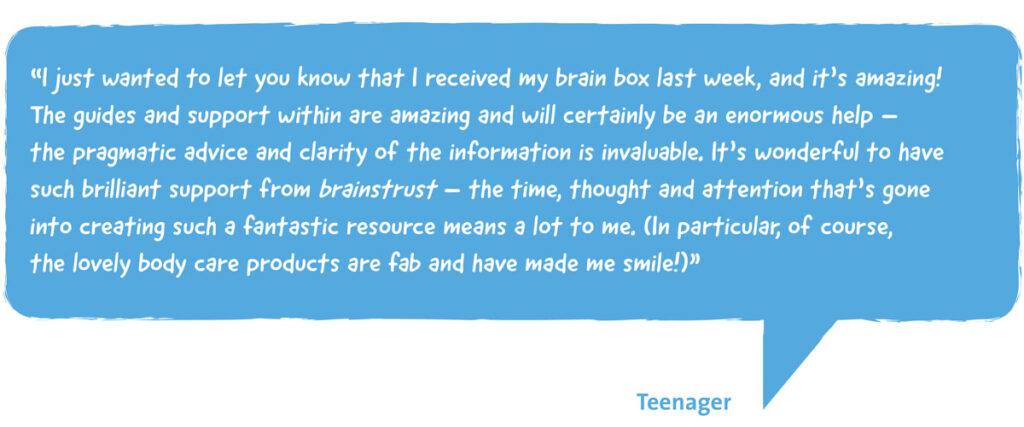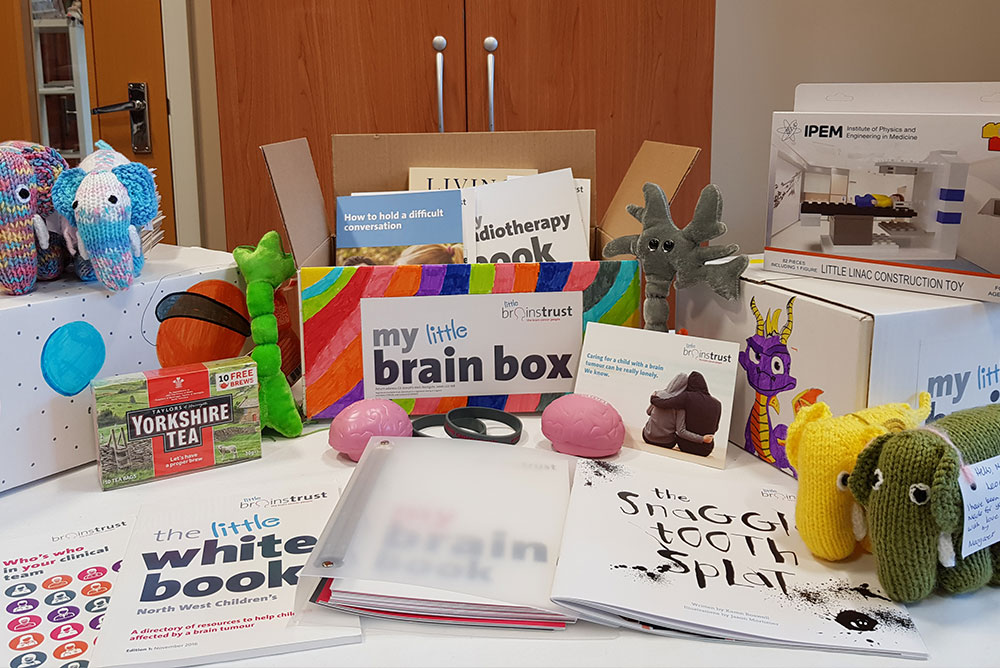 The little brain box is a must have support toolkit for families with a child or teenager that has a brain tumour. This unique and invaluable aid will help you to keep on top of things following their diagnosis – and it won't cost you a penny.
We just need to know a little bit more information about you before we send you your box, which is tailored full of resources specific to your child's diagnosis and your family's situation. Please complete the short form below to request your little brain box.
We appreciate how difficult things can be once you are diagnosed with a brain tumour: the 4 a.m. moments, the travelling to and from appointments, the stream of questions that pop into your head, trying to remember the jobs of all the people that you'll meet on your journey, and knowing who to turn to and when. A juggling act that you don't need when you just want to focus your energy on being there for your child.
The  toolbox-shaped little brain box contains a number of essential things to support and provide information for children and parents and the rest of the family.
Order a little brain box

Whilst you wait for your brain box, it would be helpful for us to capture how you are feeling right now, so we can tailor the best available support. Please complete this short form (it should only take a couple of minutes).
Did this information make you feel more resourced, more confident or more in control?
Let us know if you liked the post. That's the only way we can improve.