Neurosurgery
Hearing your child needs brain surgery (neurosurgery) can cause you stress and be upsetting.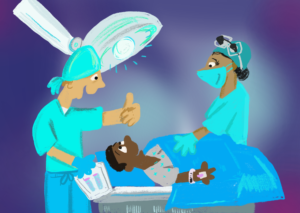 A team of specialists in neurosurgery will care for your child before, during and after the procedure.
You will meet your child's neurosurgeon before the surgery, so be prepared to ask any questions that are on your mind. If your child is old enough, encourage them to ask questions and speak to the surgeon too. This could help to reduce the stressful emotions they may be experiencing too.
In this section, you will find information on the following:
Did this information make you feel more resourced, more confident or more in control?
Let us know if you liked the post. That's the only way we can improve.
This information is due for expert review July 2021.